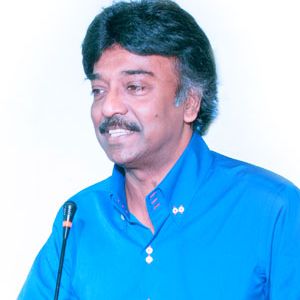 SAYEEFUL ISLAM
Former Honorary Consul of Brazil in Bangladesh. (August 2005- January 2011)
Former President, Dhaka Chamber of Commerce and Industry (DCCI) – 2005.
Founder Member of Bangladesh Garment Manufacturers and Exporters Association, (BGMEA).
Founder General Secretary, American Alumni Association
Founder General Secretary, Gulshan Society.
Designated CIP (Commercially Important Person) of the year 2007 for out standing contribution to the export of the country. (CIP Serial No. 38-18)
Represented Bangladesh in many a high level international trade policy making forum and contributed towards developing a logical basis for obtaining favorable trade terms for Bangladesh. Has in-depth knowledge and understanding of the Bangladesh economy, its strategic position in the global context and the strengths and weaknesses that are significant in the framework of bilateral & multilateral trade negotiations.
Education
Master in Business Administration (1979 – 1982)
Institute of Business Administration, University of Dhaka, Bangladesh. Major: Finance.
B.Sc. Chemical Engineering (1973 – 1977)
Member: Tau Beta Pi, The Society for outstanding Engineering Students, President of `Bangladesh Students Association of Texas A & M University.
Higher Secondary and Secondary School Certificates (1965 -1971)
Faujderhat Cadet College, Chittagong, Bangladesh.
Business Career
Returning form the U.S.A. in 1978 with an Engineering Degree, went into a career in business. Breaking away from the traditional mold of trading, built up employment creating manufacturing enterprises on the belief that:
Employment creation was of foremost importance for the newly independent nation.
The business enterprises would be socially responsible, follow fair practices in dealing with all employees & maintain a positive and ethical business culture.
Goods and services would be delivered of the highest quality.
READYMADE GARMENTS
Concorde Garments Limited" is one of the first 100% export oriented garment industries in Bangladesh, has been producing high end dress shirts and ladies blouses for top retail chains and name brands in the European and U.S. markets.
In 1984 a second garment factory, Tulip Garments Ltd., was set up for producing specialized garments.
TEXTILES
In 1990 Osman Textiles Ltd. was added to the group for the manufacture and distribution of Interlinings to the export oriented garment factories in Bangladesh. It is now the largest supplier of interlinings in Bangladesh. This is now known as Osman Interlinings Ltd.
In 2004 a high quality joint venture factory with the largest Interlining manufacturer of China was set up at the Dhaka Export Processing Zone (DEPZ).
INFORMATION TECHNOLOGY
The future being in the IT sector, Software Shop Ltd. (SSL Wireless) was established in to provide integrated infra-structural networking solutions and software development.
Over the last ten years, SSL Wireless has become a leading Fintech Solution Provider of the country.
Biddyut Limited was established to meet the growing demand of e-commerce product delivery and also to meet the increasing need of various logistics requirements of other businesses in Bangladesh.
PROFESSIONAL MEMBERSHIP
Member, Bangladesh Association of Software Information Services (BASIS), Dhaka, Bangladesh.
Member, Metropolitan Chamber of Commerce and Industries (MCCI) Dhaka, Bangladesh.
Member, Engineers Institution, Dhaka, Bangladesh.
Member, Bangladesh Employers' Federation, Dhaka, Bangladesh.
COMMUNITY ACTIVITIES
Founder Secretary General of the Gulshan Society. This is one of the first such Civil Society groups in Bangladesh.
Operating Trustee in charge of Haji Osman Gani Trust which finances a School and a Charitable Hospital for the poor in a village outside Dhaka.
Served as Chairman of 'Dighirpaar School Committee', a 100 year old school, which was washed away by river erosion. The school was rebuilt under my direct supervision with money from a donor agency organized by myself.
Served as Chairman of Betka High School (in a village outside Dhaka) and helping with the management of Kathadia School.
Serving as Chairman of Basirannesa High School.
Serving as Treasurer (Board of Trustee) of The Duke of Edinburgh's International Award Foundation of Bangladesh.
Active in a volunteer organization involved in protecting the environment, particularly natural water bodies such as lakes and canals in Bangladesh.
Has hosted a number of business talk shows on national television.
He was the Chairman of E-Commerce & M-Commerce Committee of BASIS from 2011 to 2012.